Full Mouth Restoration: A Comprehensive Restorative Treatment
If you require multiple restorative treatments, there are many benefits to having multiple restorative procedures performed at our Columbus, Ga dental practice. At Columbus Aesthetic & Family Dentistry, Dr. Brett Helton utilizes some of the most advanced dental technology available, including digital x-rays, intraoral cameras, and a CEREC machine.
By undergoing full mouth restoration, you can gain a better quality of life in a shorter period of time while saving time and money.
What is a Full Mouth Reconstruction?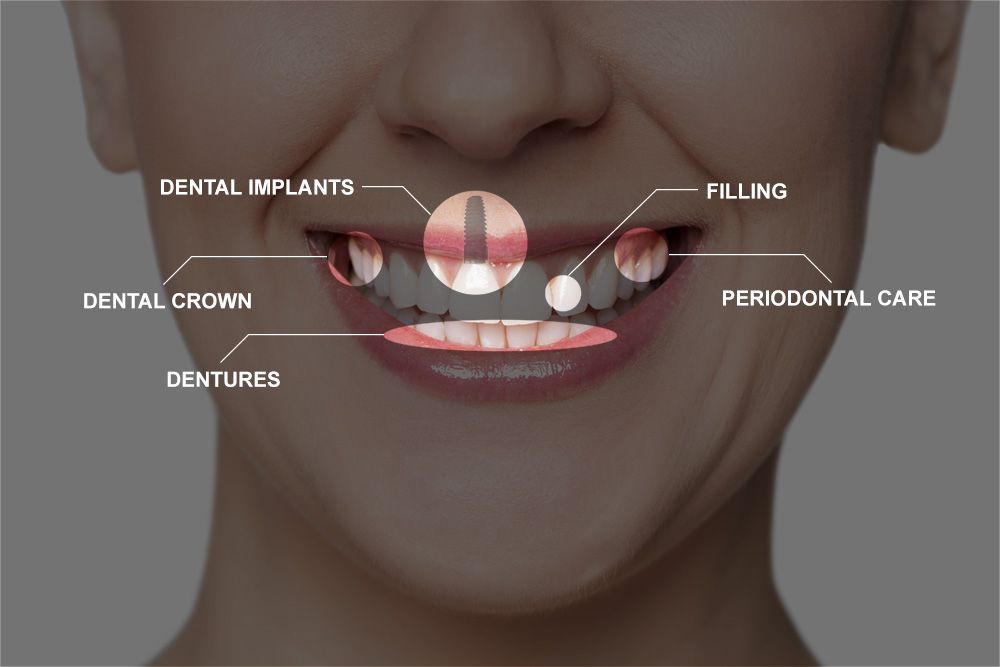 Benefits of Full Mouth Reconstruction
Full mouth restoration allows our Columbus patients to completely restore their oral health through one visit to our office. The results, which can restore chewing function while eliminating oral pain, can be life-changing. Patients who undergo this customizable treatment can enjoy:
A shorter treatment: Many of our patients, especially those who are older or have put off dental visits, require multiple restorative treatments. One advantage of full mouth reconstruction is that patients can cut their treatment timeline considerably. Rather than having to visit our Columbus dental practice several times over the course of a year, Dr. Helton can schedule all of your treatments during one visit. There can also be cost savings associated with shorter treatment timelines.
A healthy mouth: Full mouth reconstruction restores oral health. Dental problems like tooth decay, gum disease, and infection will not recede without professional dental care. Following your full mouth reconstruction, you'll enjoy all of the benefits of a healthy smile.
Natural-looking results: Dr. Helton will work to ensure that your treatments deliver restored oral health and natural-looking results. All of our bridges, dentures, and other restorations are manufactured to match your smile. We understand the importance of delivering treatments that are healthy and cosmetically pleasing.
Prevention of oral health problems: The dental problems that create the need for full mouth reconstruction can cause serious oral health issues if left untreated. Gaps between teeth can lead to teeth shifting, which can cause jaw misalignment issues. Over time, poorly aligned jaws can become the cause of painful and debilitating conditions like TMJ disorder. By addressing multiple oral health issues through full mouth reconstruction, you can prevent the development of conditions like bruxism, TMJ disorder, and other serious dental problems.
Are You a Candidate?
Candidates for full mouth reconstruction have dental problems that require multiple restorative procedures. These patients are often seeking the time- and cost-saving benefits of combining multiple treatments during one visit to our Columbus dental practice. Common dental problems that these candidates are seeking to address include:
Dental trauma
Tooth loss
Advanced decay
Gum disease
Infections
Old prosthetics
During your consultation at Columbus Aesthetic & Family Dentistry, Dr. Helton will take digital x-rays while inquiring about your symptoms. Once he has a clear understanding of your oral health needs, Dr. Helton will customize a full mouth reconstruction treatment to address your dental problems and a day and time will be scheduled to being your procedures.
What Are My Treatment Options?
Dr. Helton offers multiple restorative treatments that can address a wide range of dental problems. During your procedure, local anesthesia and possibly nitrous oxide sedation will be used to ensure that you are completely comfortable during your procedure. Your customized full mouth reconstruction may include:
Dental implants: Implants are titanium posts that are surgically placed in the jawbone. Following the surgical placement, the implants will fuse with the surrounding jawbone tissue through a natural process called osseointegration.
Dentures: A denture is a row of false teeth that can replace multiple teeth or an entire dental arch. Dentures are either removable or implant-supported.
Same-day crowns: Using advanced CEREC technology, Dr. Helton can fabricate a natural-looking prosthetic that can completely encase your tooth. CEREC allows our office to measure, manufacture, and place your crown within the same day.
Dental bridges: Patients who are missing several consecutive teeth can benefit from a durable dental bridge that spans the gap in your smile. A dental bridge can be supported by neighboring natural teeth or through the placement of one or more dental implants.
Tooth-colored fillings: Our doctor can place composite resin to restore lost tooth structure. Tooth-colored fillings are a great replacement option for metal or amalgam fillings.
Your Personal Consultation
No two mouths are the same, and not two full mouth reconstruction treatments will be identical either. Beyond using advanced imaging to map our your customized treatment, Dr. Helton will take to the time to listen to your personal goals so your procedures can be individualized to deliver the dental feel and function that you desire.
How to Prepare for Your Full Mouth Reconstruction
If your reconstruction requires oral surgery, patients should consider stocking their bedroom with supplies and medications so they can focus on resting immediately after surgery. If your procedure includes sedation, Dr. Helton will explain what dietary guidelines should be followed the day before your visit to our office.
Patients who are are undergoing extensive procedures should arrange for someone to drop off and pick them up on the day of the outpatient treatment. Antibiotics and prescription medications can be picked up before the day of your full mouth reconstruction.
Recovery
Following your treatment, you will be given recovery guidelines that are to be followed closely. We encourage patients to return home for a full day of rest following their procedure. Dr. Helton will follow your recovery closely, and we encourage patients to call our office if they have any questions. With proper oral hygiene habits and twice-a-year visits to our Columbus dental practice, you can enjoy restored oral health for many years to come.
Schedule Your Full Mouth Reconstruction Today
Full mouth reconstruction delivers life-changing results through one treatment at our dental practice. Following your full mouth reconstruction, you can enjoy the benefits of a restored smile that is healthier and more attractive. Full mouth reconstructions allow Dr. Helton to work more efficiently while still delivering the same level of care that our Columbus patients have come to expect for years.
Our office accepts CareCredit® financing to help patients afford treatment. To schedule your dental fillings procedure, please contact our office online or call (706) 563-3225.